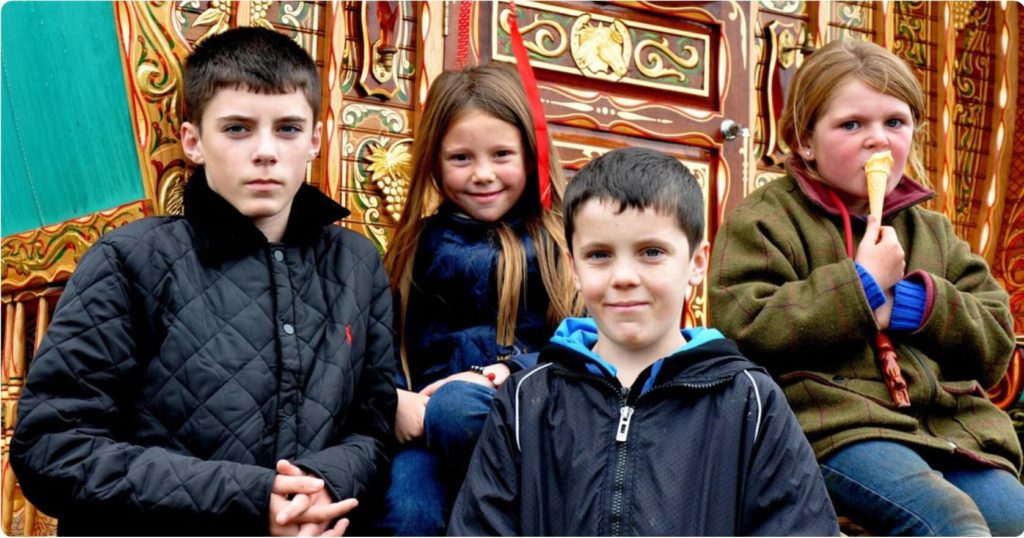 Lincolnshire Traveller Health
"Health is the greatest gift." Buddha
"It is health that is real wealth and not pieces of gold and silver." Mahatma Gandhi
Everyone should strive for good health and wellbeing in their lives and the lives of others. Health is of paramount importance, but many people do not make eating well and exercising a priority until their health deteriorates. We should remember that prevention is better than cure and also that having a healthy mind is just as important as having a healthy body.
We live in a rapidly changing and complex world with many calls on our time and attention. But we must not neglect the most important thing of all – our health.
These pages aim to provide advice and guidance to help everyone to maintain good health. The pages cover what are commonly accepted to be the main health concerns and conditions in our society. There is information, advice, guidance, links and contact details to a range of professionals, support groups and services. This is carefully selected and regularly updated material. However, our first and foremost piece of advice is that if you have any concerns, worries or require help or advice, then speak to your local surgery or ring 111.
If you need support in seeking help or advice Lincolnshire Traveller Initiative can be contacted by ringing or texting 07503878740 or by email: theteam@lincsti.co.uk
All contacts will be treated in strict confidence.
LTI would like to acknowledge the help given by Healthwatch Lincolnshire in putting together these pages and also the contribution of members of the Traveller community who made many suggestions about the content.
If you have any worries or concerns about your health this website is meant to quickly and easily lead you to information and advice. Just click on the subject that relates to your concerns and brief details and contacts will be shown.
You can make direct contact with service providers, but, if you prefer, contact LTI on 07503878740 and one of the LTI team can visit you to discuss your concerns and make contact for you. All calls will be treated in the strictest confidence and further action will only be taken with your consent.
For visitors to Lincolnshire or families with no fixed address:
A doctor's surgery cannot refuse to register you because you do not have a fixed address. If you are unable to provide an address, the doctor's surgery can register you by registering you with its own address.
A doctor's surgery cannot refuse to register you because you have no form of identification.
A doctor's surgery can only refuse to register you if NHS England has agreed that they can close their list to new patients.
Doctor's surgeries may not always know their responsibilities or comply with them. If you have been refused registration at a doctor's surgery because you have no fixed address, ring LTI on 07503878740 or Healthwatch on 01205 820892.
If you have an emergency or a matter requiring immediate attention ring 999 or 111 now!  
The information and advice contained in these pages is taken from NHS UK and the websites of officially recognised main charities relating to specific conditions. This is for information only. LTI does not endorse any organisation shared on the LTI Health website.
NHS - Choosing the right health service in Lincolnshire
Be Prepared – stock up on medicines including pain killers, antihistamines, anti-diarrhoea and indigestion medicine. Order repeat prescriptions in plenty of time.
Keep all medication, plasters, bandages and thermometers away from children.
Pharmacy – Pharmacies offer health advice and treatment for allergies, constipation, cold and flu symptoms, earache, fever, thrush and healthy lifestyles.
A visit to the pharmacy could save you a trip to the GP.
GP – If symptoms don't improve, or get worse, call or visit your GP practice to access a healthcare professional for treatment or referrals.
Call NHS 111 – need health advice? Unsure which health service you need? Call NHS 111 which is available 24 hours, seven days a week. Calls are free from mobiles and landlines. Typetalk number is 18001 111 or visit www.nhs.uk/111
The Out of Hours GP service is also available via NHS 111 when your own surgery is closed.
ACCIDENT & EMERGENCY or 999 – for critical and life-threatening situations including acute fits, loss of consciousness, heavy blood loss and severe chest pain visit your nearest A & E or call 999
Top 10 Tips for Keeping Healthy
Register yourself and all of your family with a doctor (G.P.)

Don't smoke – smoking is the worst thing you can do for your health.

Limit alcohol.
Get enough sleep – 7 to 9 hours a night.
Be sun-safe and don't use sunbeds.

Have a varied and balanced diet, with plenty of fruit and vegetables, and reduce salt and sugar.

Drink plenty of fluids.
Maintain a healthy body weight.
Get on the move; make it a habit!
Mind your mental health.
About half the calories in our diet should come from foods rich in carbohydrates, such as cereals, rice, pasta, potatoes, and bread. It is a good idea to include at least one of these at every meal. Limit the consumption of total and saturated fats (often coming from foods of animal origin). Eating fish 2-3 times a week, with at least one serving of oily fish, will contribute to our right intake of unsaturated fats. When cooking, we should boil, steam or bake, rather than frying, remove the fatty part of meat, use vegetable oils.
Adults need to drink at least 1.5 litres of fluid a day! 
Excess body fat comes from eating more than we need. The message is reasonably simple: if we are gaining weight, we need to eat less and be more active!
Physical activity is important for all people. It is good for the heart and circulatory system, it maintains or increases our muscle mass, it helps us focus, and improves overall health wellbeing. 150 minutes per week of moderate physical activity is advised, and it can easily become part of our daily routine.
Contact information:
www.lincolnshire.gov.uk/health-and-wellbeing
www.nhs.uk – find a doctor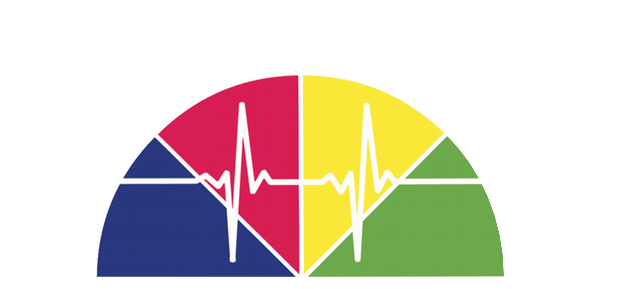 For general help and advice, Monday - Friday, 9.00am - 4.00pm, contact
For medical advice ring NHS 111
Lincoln-Main Office The Community Hub, High Street Waddington Lincs LN5 9RF
Supported by